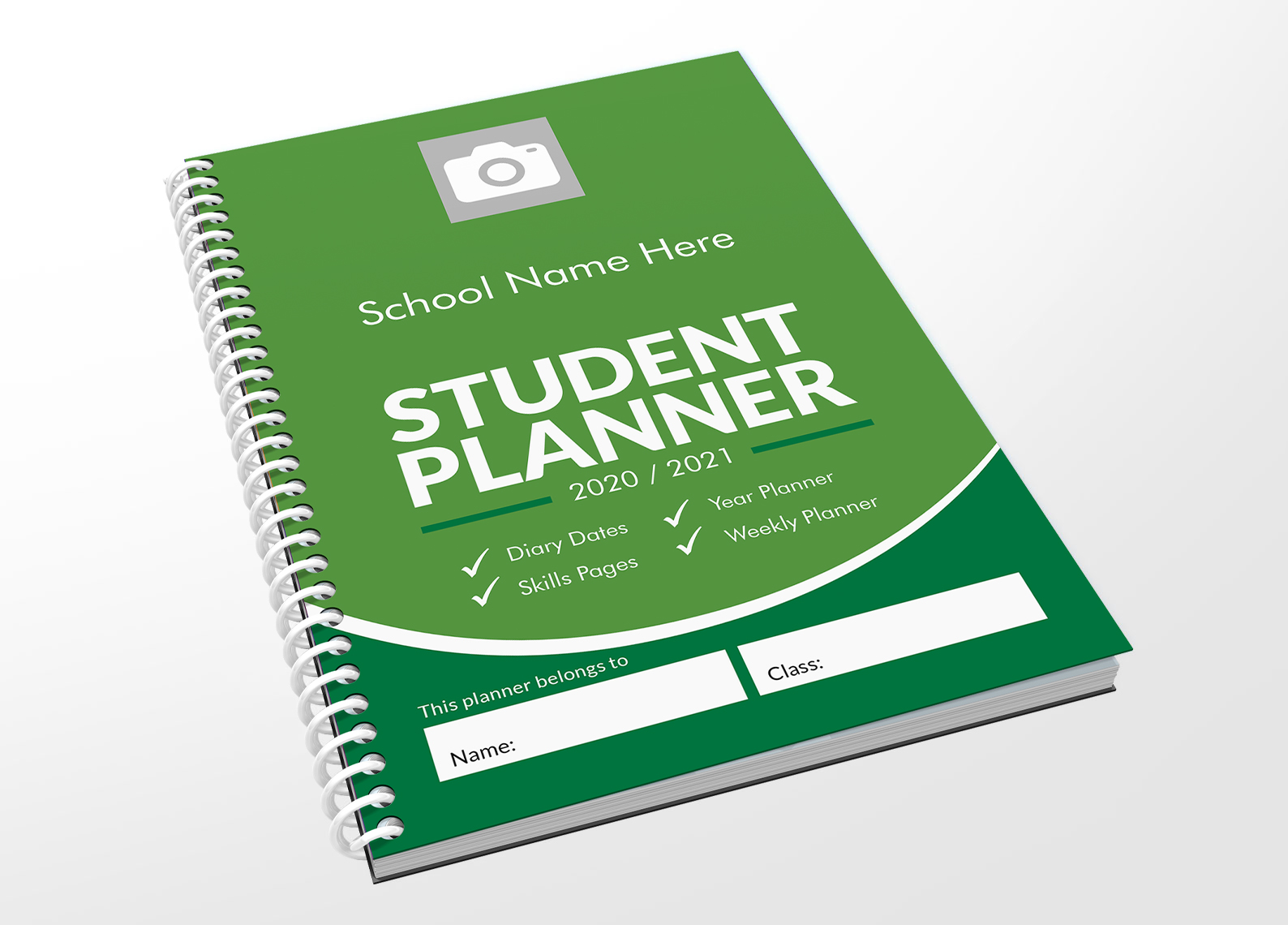 Delivery
Free delivery on orders over £25
Safe & Secure
We accept all major cards and PayPal.
Green Student Planner
Create your book »
Product Details
Our premade Green Student Planner is fantastic:
printed on 250gsm softback covers
acetate on the covers for protection
138 full-colour pages
with a year's worth of diary pages
contains a calendar and term dates
Product Description
Created with simplicity in mind! Our standard Green Student Planner contains the most important pages your students need to stay organised throughout the year. Printed on a sturdy cover with acetate protection; our planners can withstand the daily wear and tear a student goes through.
Delivery Information:
Our delivery charge is £2.50 per order or free on orders over £25.
Your order will be despatched via courier within 14 days.
If you need your order quicker than these timescales please give us a call on 01733 315097 and we will try and arrange this for you.
Payment Information:
We accept all major payment methods: