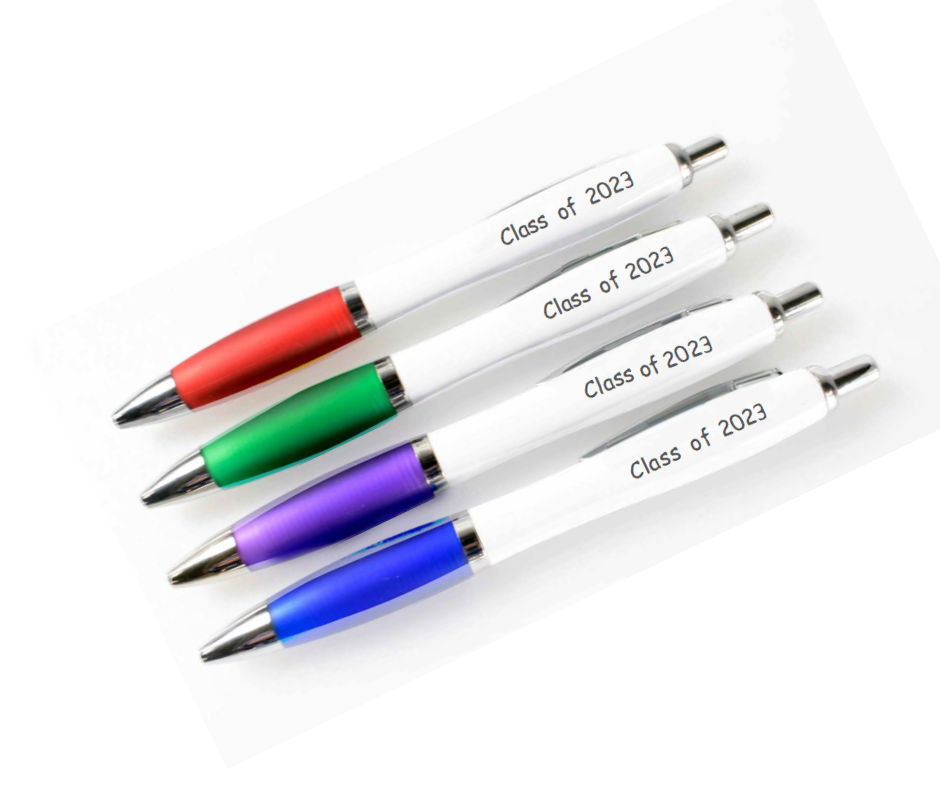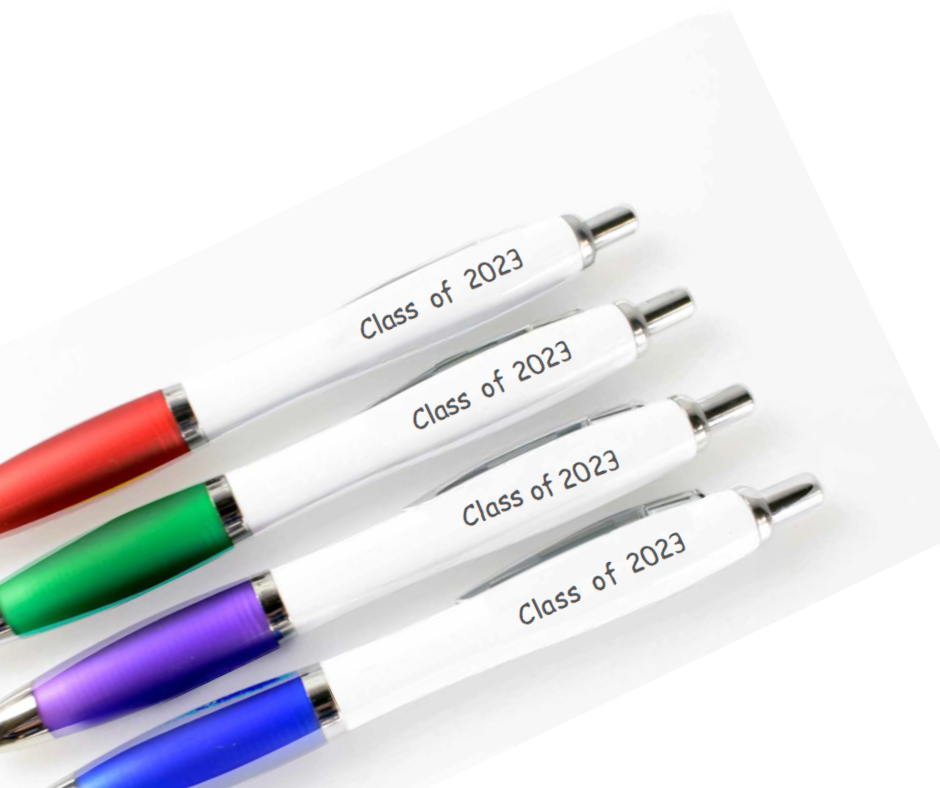 Delivery
Free delivery on orders over £50
Safe & Secure
We accept all major cards and PayPal.
Standard Pens
Create your pens »
Product Details
Our Standard Pens are:
Retractable clip pens with a ballpoint tip
Pens are black ink
Available in an array of colours: red, green, blue and purple
Perfect for any Yearbook or Autograph Book orders
Product Description
You can't compose a message without a pen! Be sure to grab a pen to accompany your Autograph Book and leave your mark! Please read our Terms & Conditions for more information.
Delivery Information:
Our delivery charge is £2.50 per order or free on orders over £50.
Your order will be despatched via courier within 3-5 working days.
If you need your order quicker than these timescales please give us a call on 01733 315097 and we will try and arrange this for you.
Payment Information:
We accept all major payment methods: