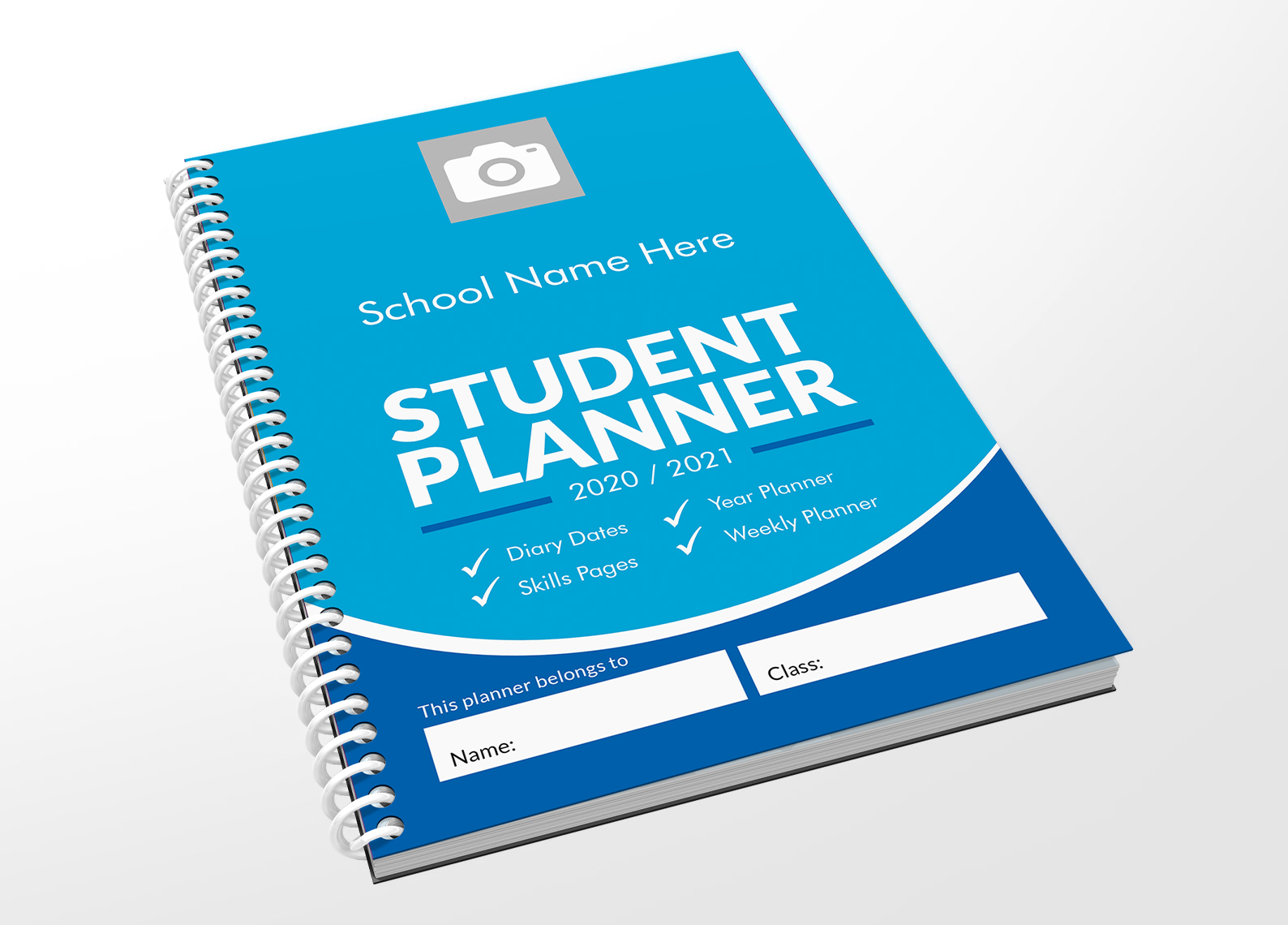 Delivery
Free delivery on orders over £25
Safe & Secure
We accept all major cards and PayPal.
Blue Student Planner
Create your book »
Product Details
Our pre-made Blue Student Planner is:
printed on 250gsm softback covers
Acetate on the covers for protection
138 full-colour pages
with a year's worth of diary pages
calendar and term dates
Product Description
A planner made of the most useful and popular pages altogether in one place to make your ordering easy. Designed around our professional-looking blue planner, it is fully customisable with space for a school name, logo and the student's name.
Delivery Information:
Our delivery charge is £2.50 per order or free on orders over £25.
Your order will be despatched via courier within 14 days.
If you need your order quicker than these timescales please give us a call on 01733 315097 and we will try and arrange this for you.
Payment Information:
We accept all major payment methods: