When you think your school planners are complete it's time to double check! When finishing your student planners, we highly recommend checking your pages list. Once that's done, you can move on to your Flat Plan, PDF Proof and Checkout!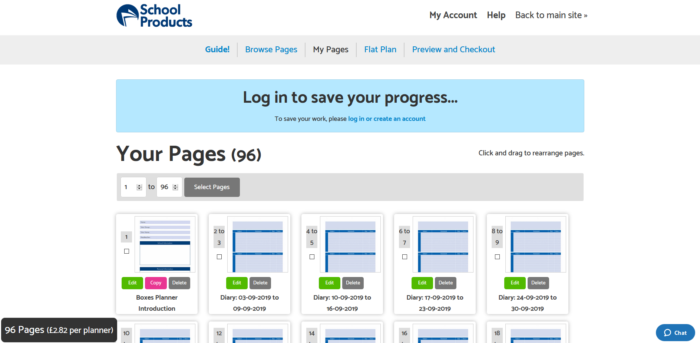 When you've checked your pages are correct and in the appropriate order, you'll have the option to choose from 4 coil types (Black plastic, White plastic, Clear plastic, Metal).
Simply enter the quantity of student planners you're ordering and the final price will be displayed at the bottom. The more student planners you purchase, the cheaper the unit cost will be!
If you have any issues finishing your student planners contact us on 01733 315097.